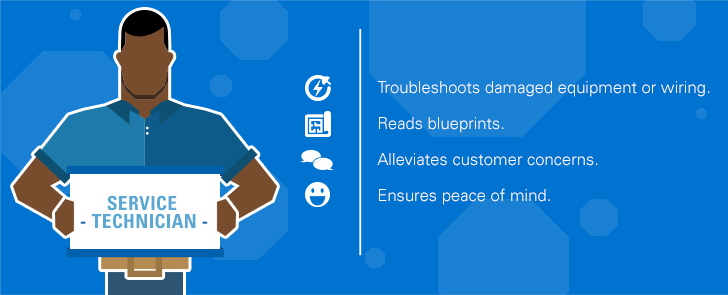 Ensure Customers' Peace of Mind
Work directly with ADT customers to help them protect what matters most. ADT Service Technicians are the Everyday Heroes responsible for understanding customer concerns, identifying problems with ADT equipment, and making the decisions necessary to get the problems solved. Learn more about the role here:

Job Responsibilities:
Locate and alleviate trouble with damaged equipment or wiring
Readjust equipment, repair or replace inoperative equipment and test for operation
Read blueprints, building and electrical plans in order to complete equipment repairs
Coordinate inspections and/or installations with police, fire departments, or other appropriate agencies

Required Skills:
Excellent communication skills
Able to read building electrical and sprinkler plans as required for cleaning equipment trouble
Standing, stooping, lifting, climbing, crawling
Valid Driver's license required

Ready to get started? Bring your skills to our team.