Our Culture Starts With Our Great Employees.
Headquartered in Boca Raton, Florida, we help provide peace of mind to 6+ million customers, and we have approximately 20,000+ Everyday Heroes across our 300+ locations.
We hire people who work hard and keep our customers feeling safe and secure. That's why we strive to create an inclusive environment for all of our employees. Every interaction is a chance for you to advance your career and make a difference.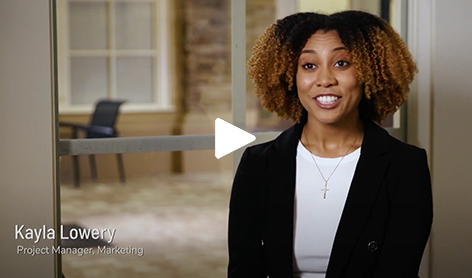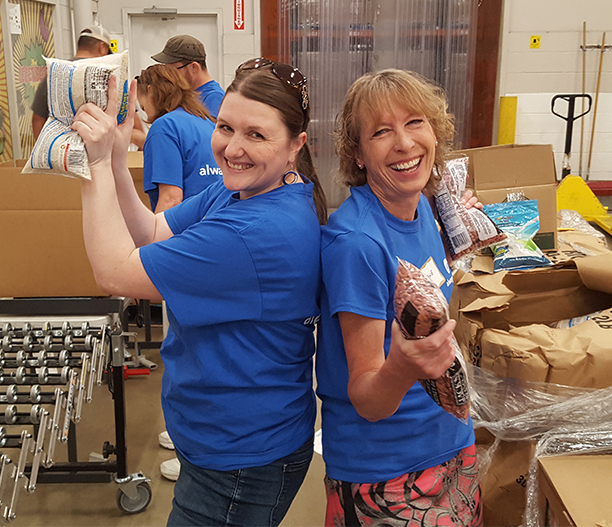 Community Outreach
We're committed to supporting and volunteering in the communities where we live and work. In 2013, we launched ADT Always Cares, a company-wide community service program comprised of both employee volunteerism and employee-directed philanthropy.
Our Everyday Heroes help their neighbors through hands-on initiatives, like providing meals to less fortunate families at local food banks, building homes with Habitat for Humanity, and assisting at-risk youth through mentoring and after-school programs. As we serve our communities together, we're able to create lasting bonds with our diverse communities, marketplace and customers.
myRewards: The Building Blocks of Well-Being
Feeling and performing your best – at work and in life – requires a state of balance. That's why the comprehensive rewards ADT offers you and your family are focused on your optimal health.
You'll find rewards to support your emotional experiences, your physical body and healthy lifestyle choices, your ability to confidently manage your finances now and plan for the future.
Below is a sample of the benefits available in myRewards. For a comprehensive listing of benefits available, please click here.
myRewards: The Building Blocks of Well-Being

Medical, Dental & Vision Insurance
Flexible Spending Account (FSA)
Health Savings Account (HSA)
Dependent Care Account (DCA)
Telemedicine and Sleep Management
Health Advocacy Services
Maternity Management
Voluntary Benefits

myFuture

401(k) Plan with company matching contribution
Life Insurance

myLife

Time Off Benefits
Adoption Assistance
Auto, Home and Pet Insurance
Employee Assistance Program
Identity Theft Protection
Employee Discount Program
Short and long-term disability

myWellness

ADT Wellness Program
Healthy Rewards Cash
Health Coaching and Challenges
Nutritional Counseling

myCareer

Learning and Development
Tuition Reimbursement
Recognition programs
Learning and Development
We're investing in new learning solutions for all of our employees. We've enhanced our training experience by simplifying our learning content and updating technology solutions. Our goal is to create memorable and measurable tools that provide the skills, knowledge and capabilities needed to become an Everyday Hero and build a lasting career.
Cultural markers
Our Cultural Markers are what we stand for, what bonds us together, and what we won't compromise.

1.

Customer Centricity

The customer and the customer experience are always the primary consideration that informs and drives all of our decisions.

2.

Collaboration

We maintain an environment where everyone's ideas, input and feedback are welcomed because we know that collaboration drives innovation and success.

3.

Discretionary Effort

We are a team of high-performers that are self motivated and bring a greater level of discretionary effort. Our effort and attitude inspires and motivates those around us to act the same way.

4.

Urgency

We are driven by a sense of purpose that creates urgency and motivates people to quickly accomplish the task at hand – while still doing a quality job.

5.

Accountability

We actively monitor top performance at individual and team levels to identify opportunities for improvements and commitment for outcomes and solutions.
(Text Version)
Stay up to date with ADT job alerts